Corporate Social Responsibility:
Meeting Consumer Demands While Increasing the Bottom Line
Today's enlightened consumers expect increased accountability from those with whom they do business, a shift in social expectations toward greater social, environment and economic outcomes. Thus, Corporate Social Responsibility (CSR) is gaining momentum as a best business practice. The most successful companies today have designed CSR policies to aid in local, national and even global social missions, a move that not only benefits the world at large, but brings huge bottom line benefits. Perhaps Bill Gates said it best: "As we look ahead into the next century, its leaders will be those that empower others." CSR is a means of doing just that.
Business Benefits of CSR
Yes, strong CSR policies typically involve investment, but the rewards far outweigh the cost. Digital Marketing Institute reports that over 90% of consumers have a more positive image of businesses that support social issues.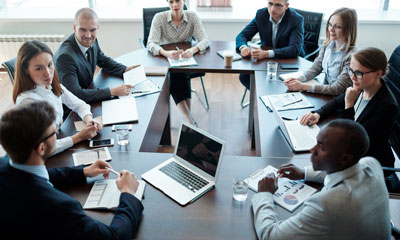 Consumers want to do business with companies that are socially responsible. By doing so, they feel as though they, too, are doing their part. The more socially responsible a corporation, the more loyal consumers become. The most profitable companies have recognized the relationship between good business and strong social responsibility, with thousands of companies across the country doing their part to effect social change. From programs that feed the hungry and support community endeavors to policies designed to reduce carbon footprints and promote anti-harassment and anti-discrimination policies - corporations are embracing CSR and reaping the benefits.
Impacting Millennials and Generation Z'ers
Businesses opting for compelling Corporate Social Responsibility policies have also positioned themselves with stronger relevance among younger consumers who want to see corporations invested in improving the world. Companies that can highlight their efforts in taking on current social issues are attracting more Millennial and Generation Z customers. Additionally, corporations engaged in effective Corporate Social Responsibility are seeing heightened morale within their workforce. Today's younger employees have a higher social conscience. They want to feel a part of something larger than themselves. Being involved in their companies' social efforts allows the pride that effecting positive social change provides. As businesses continue to find new ways to reach consumers, CSR efforts to incorporate a heightened awareness of social, economic and environmental issues will be a driving force toward a more prosperous performance.
Bear Stearns is committed to providing real leadership in demonstrating that capital truly can benefit all.