How to Future Proof Your Business In the Age of Digital Disruption
Innovation through new technology models and methods has been revolutionizing business processes and consumer behavior in the last three decades.
This disruption is only accelerating in recent years, posing challenges to businesses that do not adapt fast enough. Adopting relevant technology that can help your organization be more productive and agile is important. Business owners and leadership that create an atmosphere of tech fluency and that prioritize technology adoption, will be able to adapt and thrive in an environment of constant digital disruption.
How do you stay ahead of technology changes so that your business stays connected to customers in the most relevant and useful way, remains competitive and adopt technological innovation that benefits your company? There are five essential things you can do to ensure that your company is "future proofed" for technology changes.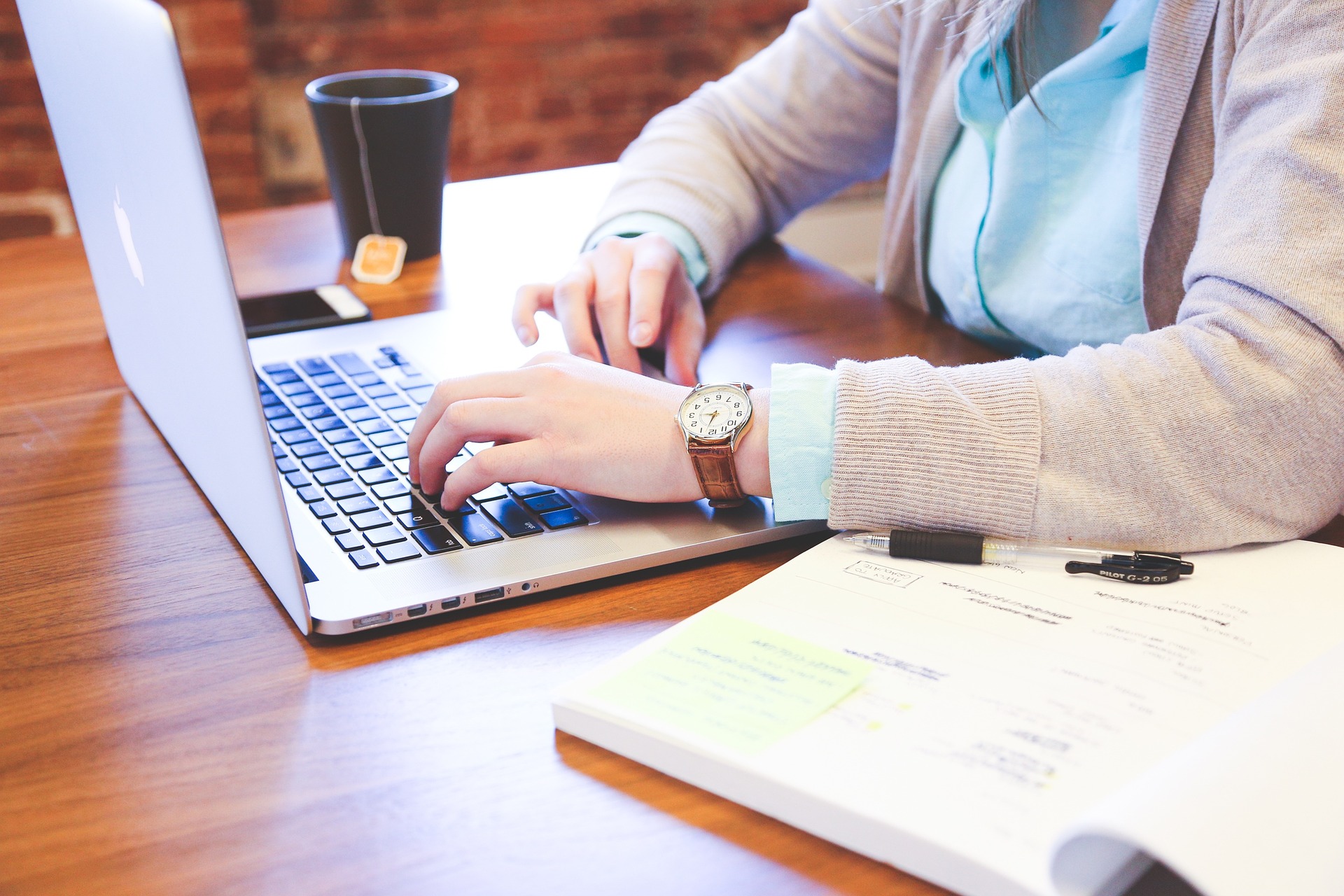 1. Create a business strategy.
How can technology benefit your business from your internal processes and productivity to customer engagement, delight and retention? Think about where technology can have the most significant impact for your company. In order to create your business strategy effectively, you will need to have your company leadership and team of employees aligned with a common purpose. You must invest in learning about technology specifically in terms of your industry and how technology is being adopted to enhance productivity, cut costs, speed up transactions and provide better customer experiences. Your strategy also needs to include customer feedback so that you can understand what your customers want and value in digital experiences so that your business can meet these needs.
There are a lot of new technology terms discussed constantly in the news such as application programming interfaces (APIs), artificial intelligence (AI), cloud computing, machine learning algorithms, blockchain distribution ledgers and quantum computing. It helps to start out by addressing any problems in your company's workflow or customer engagement that you need to address.

Some questions to consider include:
How can adoption of a new technology help solve existing problems at your

company?

Which current technology in use today can help your business right away?

How can technology help you deliver your products and services faster, more efficiently and in a better way to your customers?

How can you provide more security around financial transactions?

What kind of technology do your competitors adopt and why?

What developing technology can provide you an edge?
For example, quantum computing is currently in use by only 1 percent of companies worldwide, but is expected to be adopted by 20 percent in just four years in 2023. 5G technology speeds up communication tremendously and as it spreads across the globe, your business will want to adapt to that faster speed and connectivity.

In deciding upon technological innovations that you wish to implement at your company, you must also consider associated risks and costs. Risks can include adopting technology that customers reject or is difficult to adopt. Costs range from the cost of technology purchases to rebuilding infrastructure, hiring new employees skilled in the use of these technologies and training your existing team.
Your strategy must be ongoing and iterative, adapting to your company, customers, industry and the world. Periodic review is helpful. Now that you have a working list of technology that can be beneficial to your business, it is time to narrow down that list to your top priorities first so that you know where to focus and what to invest in.
2. Prioritize
It is important to prioritize technology that you are considering purchasing and implementing so that you use your resources wisely. Your business strategy for adopting any new technology must start with data. Remember that your technology is only as useful as the data that you have flowing through it. Any insights that you gain from analyzing data is based on the validity of that data so it is important that you gather accurate data at the onset.
Creating a Data-Driven Mindset
The data you collect about your market, competitors and customers does not have to be voluminous to be of value. It needs to be relevant. Start out with identifying roughly 7-10 useful data points about your customer. You can repeat this process for your market and competitors. Gathering high quality, useful data is essential.
After you have identified what data is relevant for your business, you can prioritize technologies to implement that help you in harnessing that data. Think about how you can implement technology to use that data in the next three to six months. Identify 3-5 clear metrics that you can use to measure the value of insights you gather from using your data.
Also in light of today's privacy and cybersecurity risks, it is important to educate your team and invest in technology that will protect your company. Planning involves putting together an emergency response plan if you have a data breach. In September 2017, Equifax, the credit reporting bureau, announced a data breach of roughly 147 million people in the United States or roughly 44 percent of the country's total population to the Federal Trade Commission (FTC) and the general public. USA Today reported that the company discovered the breach on July 29 but delayed sharing the information publicly until Sept 7 of that year. This summer the company while offering settlements to consumers, also revealed that an additional 2.4 million consumers were affected, according to the Washington Post. Equifax's reluctance to share its massive data breach has created a lot of mistrust and indignation about the credit bureau's lack of transparency.
Recently, Capital One also announced a large data breach where the personal information including credit card applications of roughly 100 million U.S. citizens and 6 million Canadian citizens from 2005 to 2019 was hacked due to a technology configuration vulnerability. The hacker was apprehended, jailed and fined. Capital One announced the breach on July 29, just ten days after the breach was discovered. While the breach was unfortunate, Capital One responded quickly to close the breach and share the exposure to customers.
Being transparent with customers and respecting their privacy is essential to creating trust and loyalty. Any data and technology strategy must include cybersecurity and privacy measures to safeguard customer's personal information and data. While the EU's GDPR adoption
is net yet widespread throughout the world, you can lead your company and industry by taking proactive measures to protect the data of your customers and to provide transparency about how data is used. 
3. Observe and Learn
Technology is changing at such a fast rate today that it can be hard to keep up with everything that is going on in the world. You can learn more quickly by observing what technologies are being adopted in your industry, by visiting other companies and seeing new technologies at work firsthand and by partnering with tech providers that can provide additional capabilities.
4. Invest in Training and Talent
Technology is only of value if you know how to use it. Hence, you must invest in training for your existing team and bringing in new tech-savvy talent that can help fill in any gaps. By having strong technical expertise in your company, whether you operate a small business or a Fortune 500 company, you are able to gain comprehensive insights about technology immediately. You will also know what specifically to outsource and have support within your company to manage any risks. Finally, it is important to create digital communication throughout your company so your whole team is on the same page and each member is able to make smart decisions and work independently and collaboratively for a united purpose.
Making Capital Work for the Benefit of All
At Bear Stearns, we think strategically about technology we adopt to best assist our clients in achieving their goals. This includes determining the best financial and consumer data to collect, creating governance policies for cybersecurity and privacy and utilizing relevant technology to help our clients better understand their customers. We are vigilant in our dedication to understanding and identifying the opportunities that this quickly evolving data driven world gives us.  We work with our clients one on one to provide in-depth personalized financial advice, investment banking and asset management services.
Bear Stearns embraces initiatives that drive economic growth and deliver real, sustainable benefits to humanity. You can talk to us on how we can work together to actualize your propositions in energy or other sectors and maximize your returns.