Hunger Strikes Beyond the Academic School Year: Helping Children Eat Better in the Summer
In the western world, we often take basic necessities for granted and this extends to food, but far too many people and children face hunger on a daily basis. While hunger pains for missing a meal during work may be familiar to most, suffering without good nutrition and basic food on a daily basis can have serious life-altering consequences.
Hunger is a big problem throughout the world, with as high as 815 million people lacking sufficient food in 2018 to survive and live healthy lives, according to the World Hunger organization. This is roughly 10 percent of the human population in the world, or 1 in every 10 people. Poverty is the leading cause of hunger. Undernourishment is highest in Africa, followed by Asia. 98 percent of the world's hungry people live in developing areas. Unfortunately children bear the brunt of this reality.
Progress has been made worldwide, as 2 billion people are liberated from the poverty-hunger cycle since 1990, through efforts from the United Nations to decrease hunger by half worldwide by 2015. Despite this huge achievement, hunger has once again started to rise in the last few years worldwide as populations grow in developing areas. Clearly education, empowerment of women and access to food, clean water and hygiene are essential to curbing hunger worldwide.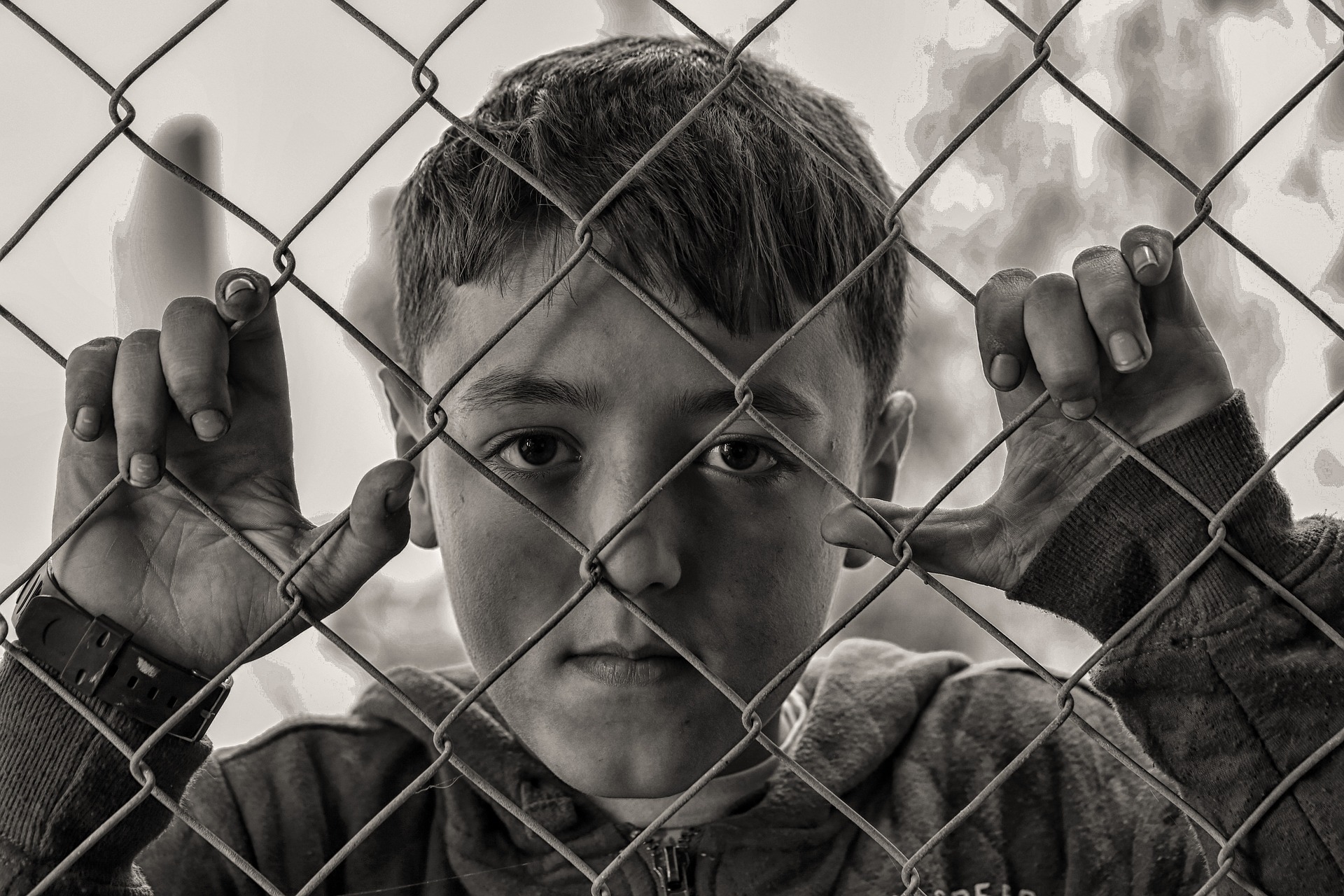 Nutrition Deficiency and Food Insecurity
Children suffer the most when they lack enough nutrients and worry about food security. The effects of undernutrition include stunting, wasting, vitamin deficiencies and fetal growth restriction.  Children who live in homes without consistent food and sufficient nutrition, can also develop health conditions such as anemia, iron deficiency, heart disease, asthma, type 2 diabetes and more. Persistent hunger also affects academic and social progress. A child who is constantly worried about having enough food to eat, often performs poorly at school, is anxious, depressed and constantly stressed.
Food insecurity and hunger are problems that persist in wealthy, western countries as well. For children in these areas, attending public school offers access to one consistent meal a day. When the academic year ends, this access to food also ends. Free or discounted meals at school provide basic nutrition and partial daily food requirements to as many as 22 million school children in the United States.
Poverty is the Leading Cause of Hunger
Poverty caused by job loss, unemployment or sickness for the primary head of the household results in a lack of sufficient food in the home. A HungerCount 2018 survey that revealed that Canadians visited food banks as much as 1.1 million times in March 2018. A prior Statistics Canada Census Profile in 2016 revealed that 35.2% of all Canadians using food banks were children under the age of 18. At the same time, children only constituted 20% of the total population.
Additional factors that contribute to hunger include political instability, food policy and climate.
Solutions to Eradicate Childhood Hunger
It can be shocking to know how many children go hungry and suffer from inadequate nutrition in the world. We globally produce an excess of food comparative to our actual needs.  Overcoming childhood hunger is certainly therefore possible. It does require significant effort and changes from both government and the private sector.
Solutions include:
Providing screening and treatment for children in local communities

Building better sanitation and hygiene systems to provide reliable water supplies

Investing in small scale farmers to increase food production locally

Providing better nutrition in schools throughout the year, including the summer

Designing better financial systems to help the world's poor

Educating women so that they can feed themselves and their children and earn money to support their families

Helping communities manage their resources to improve production of food

Work with local governments to develop fair policies
Worldwide Organizations
There are several international organizations working actively to combat world hunger such as the United Nations, its branch UNICEF, the Hunger Project, World Hunger, Action Against Hunger, the Mercy Corps and more.
Action Against Hunger is an international organization that provides screening and treatment for children, working with local communities all over the world. The organization helps build better sanitation and hygiene in developing areas, trains small scale farmers to increase production and provides emergency response services.
With the world's population projected to rise to around 10 billion by 2050, it is more important than ever to come up with solutions to feed people around the world by providing access to food and clean water and education about hygiene, sanitation and nutrition.
Addressing the Summer Gap in North America
A 2010 study "Early Learning and Care Impact Analysis" by the Centre for Spatial Economics in Toronto revealed that every $1 dollar invested in early learning and care will boost the Canadian economy by $2.40. Investing in childcare, early learning and nutrition for children is an investment for the entire country that benefits from having a healthier and ultimately, more productive younger population. Consistent food and nutrition help children stay in school, learn necessary skills, graduate, participate in their communities and join the labor force successfully.  Combating hunger and poverty in general is just good business.
To overcome this "summer gap," several organizations are stepping up to help children get the food they need. Feeding America is the largest hunger relief organization in the United States, providing helping 46 million people, of which 12 million are children. It is estimated that as high as 1 in 8 people in the United States suffers from hunger pains and lacks enough food. The organization operates a food bank network that provided 24 million meals last summer from June through August 2019. Some companies have also started 24-hour initiatives such as raising awareness and donations to assist organizations like Feeding America and Food Banks Canada provide meals to school children.
Making Capital Work for the Benefit of All
At Bear Stearns, we are committed to helping the communities in which we serve. Our employee volunteer programs, and the Bear Stearns Foundation are the avenues through which we seek to be a part of the solution.  We regularly fund a wide variety of charity programs that directly impact the problems of poverty so prevalent in our global reality.  We are well on track to achieving our stated goal of giving back $100M by the year 2025 and seek to be leaders in our marketplaces.
Bear Stearns embraces initiatives that drive economic growth and deliver real, sustainable benefits to humanity. You can talk to us on how we can work together to actualize your propositions in energy or other sectors and maximize your returns.